Bringing ideas to life!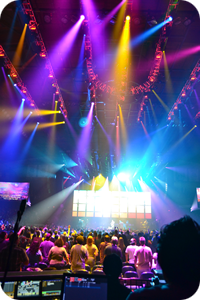 At Resource Group AV maybe we should change our name to the idea group av, because we are ready to listen and ready to help create ideas.
Listening first is important so that we can correctly offer suggestions and solutions that are im.ag.in.at.ive.

With our knowledge and understanding of technology we have the ability to make truly inspiring meetings, just take a look in the gallery at some of the events we've created.